Novus Capital Ltd can provide suitably qualified advisers and Advisory companies the framework to act under the auspices of our Australian Financial Services Licence No. 238 168.
Novus has built up a comprehensive set of policies, guidelines and procedures that will help people and companies that are authorised by Novus, ensure that they are working in compliance with current legislation and regulation.
The essence of Novus's AFSL service offering is to allow advisers to focus their attention on serving their clients and not be bogged down with copious regulation and administration.
Joining Novus as an Adviser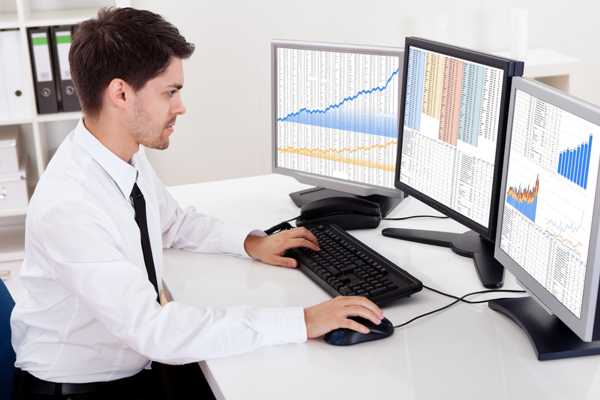 If you have strong communications skills, and have an existing client base which you are eager to expand, then we are keen to discuss what we can offer you in the way of a rewarding career within the innovative and expanding company which is Novus Capital.
Whether you are a Private Client Adviser looking after the securities trading interests of clients or a Corporate Adviser looking for infrastructure and licensee support, then Novus is interested in hearing from you.
Novus has excellent trading platforms, infrastructure and research to assist its advisers to reach their true potential. As a dedicated financial services professional, you will be aware of your duties and responsibilities under the financial services regime and will want to strive to meet the standards sought by Novus and the regulator.
Types of Authorised Representative of Novus Capital Ltd
There are two types of Adviser in the Novus program:
Individually, as an Authorised Representative (AR); or
as a Corporate Authorised Representative (CAR)
The distinction between the two is that as an AR, you would join Novus directly as an individual and trade under the Novus branding. A Corporate Authorised Representative, (CAR) applies where you have a company with your own branding. Your company would become a Corporate Authorised Representative, and the main active individuals within your company, would also be authorised as ARs. A CAR may work within the Novus Offices and infrastructure, of have their own external offices.
Why join Novus?
Top reasons to join us:
you would like to take better control of your business development
you want to be involved with a company that is willing to listen to the ideas of its advisers
you would like a more attractive fee split than what your existing Australian Financial Services Licence holder or ASX Market Participant is currently providing you
you would like to access and be part of a fully integrated solution for your business
Making the Transition
Novus understands that any change to your business can sometimes be complex, and switching clients over to a new dealer group and brand will always take time, so Novus will take the time to ensure that it is done correctly, while supporting you to get your business up and running.
Novus' management and support structures are available to discuss the many aspects of the transfer, to ensure that communication is occurring with your valued clients so they understand the benefits of your new business model that will add value to their goals and objectives.
The Novus Solution for Advisers
As an experienced adviser, you will be able to maintain your existing Authorized Representative Authority number under the Novus AFSL, and after discussion an alternative is available if you are looking to brand your own business, Novus can issue your business structure with a Corporate Authorised Representative Authority.
Working as either an Individual Authorized Representative or under a Corporate Authorized Representative structure, you will be able to achieve:
A flexible and independent business structure, with either just yourself or other advisers
Comprehensive Professional Indemnity coverage
Access a range of research facilities from recognised providers.
Practical day to day compliance assistance to support and grow your business.
Choose from a range of third party Execution, Clearing and Settlement Providers and Trading Platforms.
Competitive Contract Note Pricing and your choice of brokerage rates for clients
A higher brokerage fee split on revenue streams generated compared to your current licensee.
A flat infrastructure cost to assist with your business expenses
Access to a wide range of products to suit your clients needs, including placements and IPO's
Continuous CPD and internal training as to be able to keep up to date
Novus' Australian Financial Service Licence is comprehensive regarding the areas in which advice can be provided, which includes the following products for you to access and provide advice in the areas of:
Australian Equities and Derivatives
Margin Lending
Corporate Products, i.e. placements and IPOs
Managed Discretionary Accounts
Novus is experienced in assisting with the transition process, and below are some of the answers to the most frequently asked questions we receive
Getting Started with Novus
Your first action should be to contact our Managing Director, Wayne Gooley to request a call back discuss your background and qualifications and what your objectives are. Wayne will quickly advise you of the opportunities that may be available to you, and if he believes you could fit with the Novus team, he will initiate the process outlined below. Generally Novus only take on experienced advisers. Occasionally we will take on graduates for assistant dealer positions.
What We Need From You
If you initial interview is successful, Novus will provide you with an application pack and a request for documentation from you that will include the following:
A Completed Novus Application and Questionnaire;
Your Authorisation for us to run a Credit Check and Federal Police Clearance;
If applying as a Company for a Corporate Authorised Representative, two years financials;
Two Business References;
Comprehensive Resume;
Description of your proposed Business Model; and
Budget forecast of Income.
If a CAR, named and details of staff.
Interested and Up to the Challenge?
Novus would like to hear from you. Your enquiry will be treated discretely and confidentially.
So why not contact Managing Director, Wayne Gooley to arrange a strictly confidential discussion.